We had lunch with Almighty Queen yesterday at the new Terminal 3 at Changi Airport. It was spacious I would say. In fact too spacious for my liking. Not many airlines utilising it yet I think cause the entire departure and arrival halls were so empty. I must compliment the architectural of the entire building as well as the interior. Transit area is entirely surrounded by full glass allowing those outside the transit area to look in. Ceilings were also using partial glass panels allowing sunshine to beam into the airport. Check the photos I took... it was so quiet with hardly any souls around.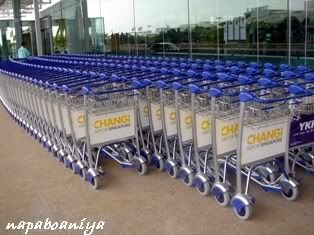 So new and under-use from the looks of it.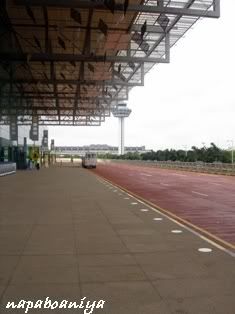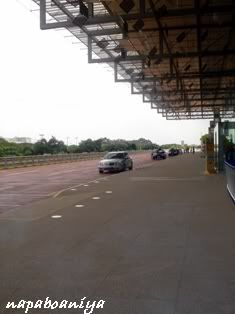 The deserted road outside the Departure drop-off Hall.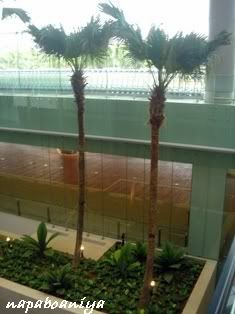 The usual long travellators and those I think 'fake' palm trees for decorative purposes.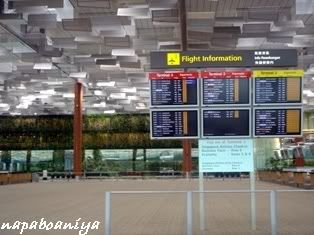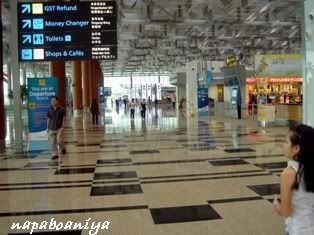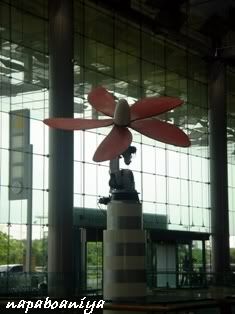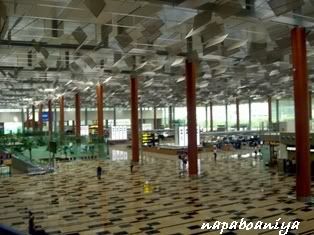 So Quiet.


Inside the transit area. Check out how spacious it is!