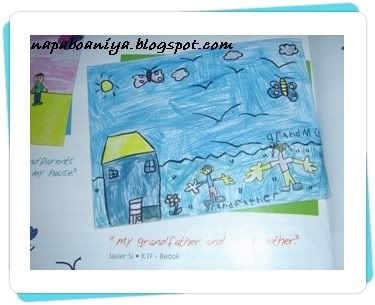 A picture DS drew of his grandfather (Almighty King) & grandmother (Almighty Queen) in a drawing contest. He got a prize and it got published in a magazine.
A gift for Almighty King on his 61st Birthday today.

Happy 61st Birthday to my Dad the Almighty King!!!
&
Happy Birthday to GongGong!!! Muak Muak!!