I would grab L and kiss her now if she was right here with me! I woke up with the usual dose of Monday blues laden with cough and a bad migraine. Her message via MSN got me jumping up and clicking my heels!

We're heading for the Formula Drift Singapore Show this April!! Highlights will be watching Ivan Lim one of Singapore's top growing drifter.
Best of all, it's a rain or shine event!!




69 wordsSpeedtest

I got tagged by Kiky of Me and my writings.
It's pretty fun finding out how many words one can actually type in a minute.
I'll pass this tag along to any others that are interested :)

Rachel of Heart of Rachel awarded me with this cool 5 Stars Blog award.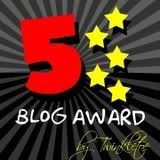 I'm sharing this 5 Star Award to the following blogs that I'm of great interest.
Ellen, Yen, Marla, Trinity, April, TeacherJulie, MaryT, Barb, Kiky